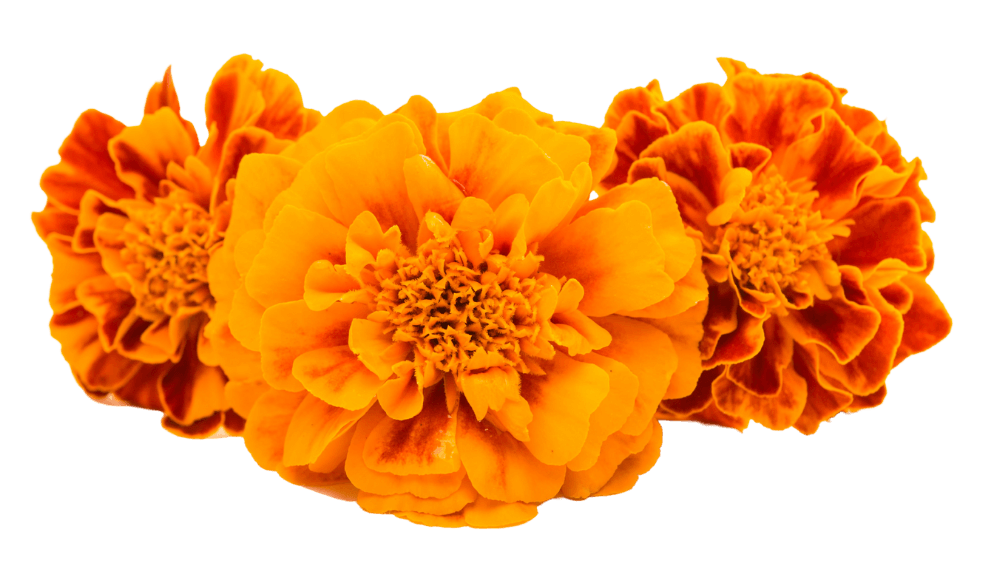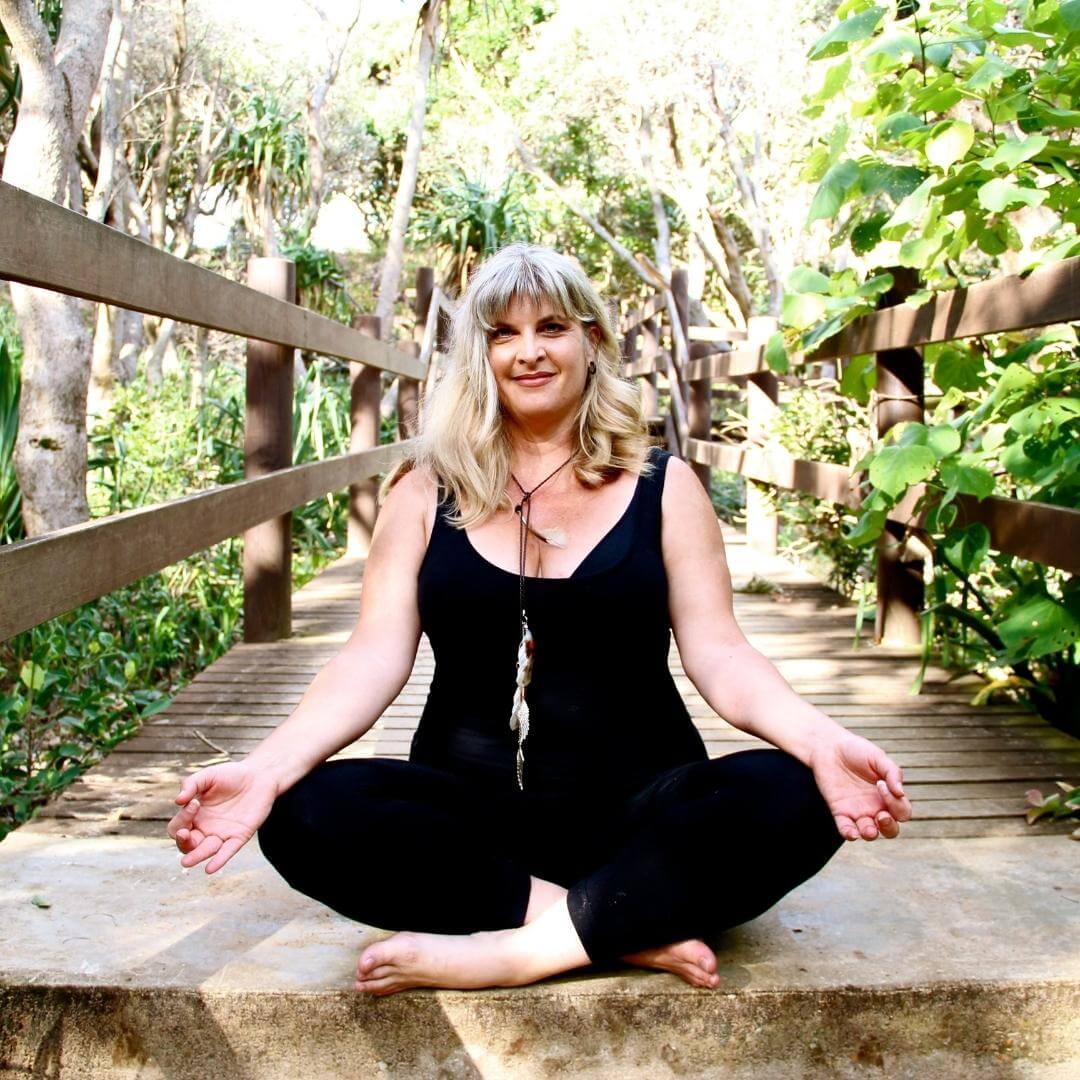 Suzanne is the director of Gold Coast Yoga Centre, as well as senior teacher. After a few attempts at yoga in her early twenties, she rediscovered and committed to her practice full time in 1994.
Suzanne loved yoga from day one, and it quickly became the most important thing in her life.  She read, practiced, ate, slept and breathed yoga, and felt that it was the culmination of her life's journey to that point.  Teachers who further inspired Suzanne's practice include B.K.S Iyengar, Sri K Pattabhi Jois, Sivananda, Sri Ramakrishna, Rami Sivan, and many others through workshops, classes and teachings; She is a keen student of Sanskrit, and texts such as Patanjali's Yoga Sutras, the Bhagavad Gita and many more.  She has also spent years studying Tai Chi, Aikido, Massage, Buddhism, Zen, nutrition, psychology and energy work.
The contribution of yoga to Suzanne's personal life cannot be overstated.  She was able to overcome significant back and neck injuries, and a wide array of health & life challenges.  She considers yoga a complete system for the body, mind and spirit. Yoga has taught her how to "stay steady" no matter what, continuously grow, to choose to live from love not fear, and to reside in her greater truth.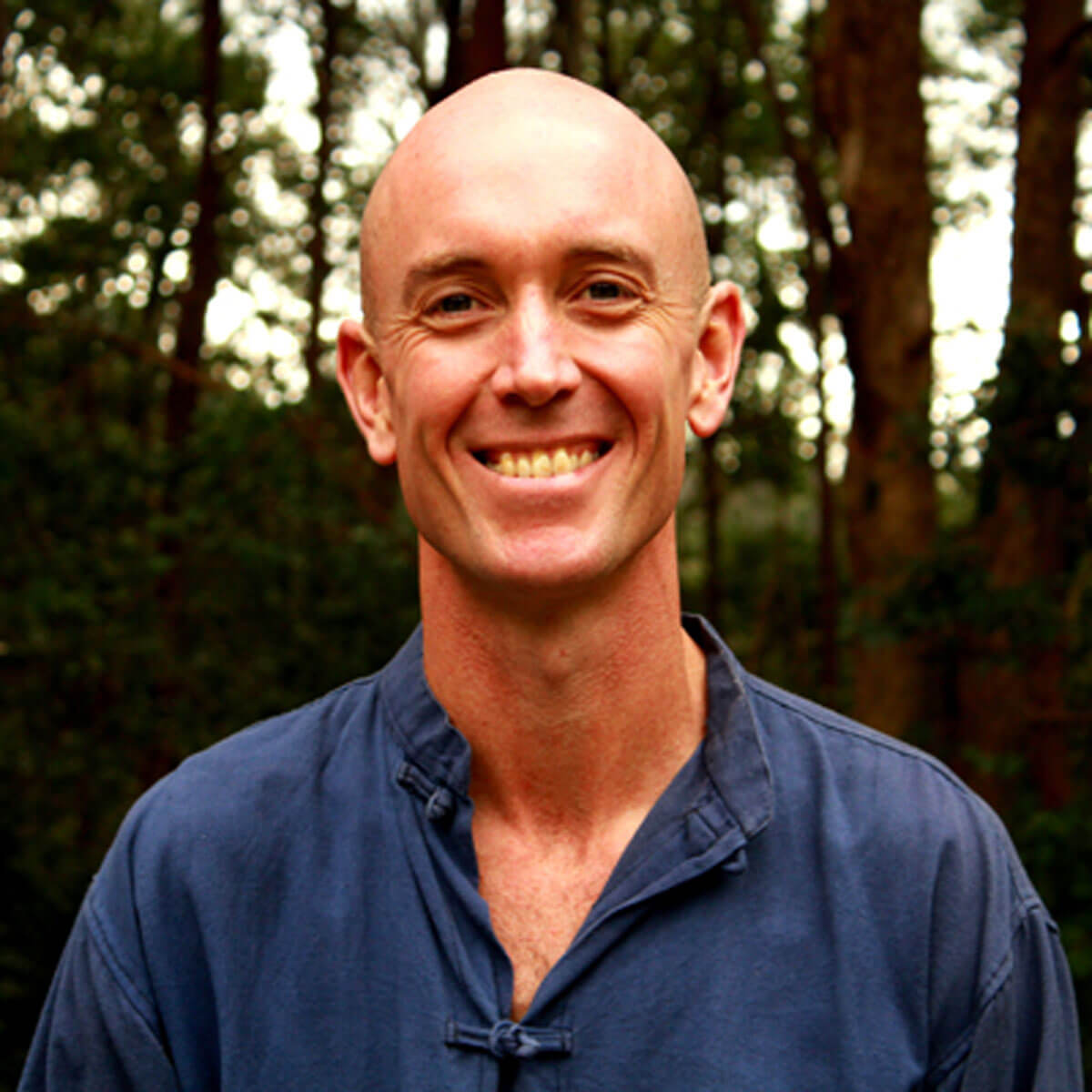 Mark's first yoga practice commenced in 1991 and he then began his full time teacher training in 1994 whilst he lived with his principle yoga teacher Nicky Knoff and her husband James Bryan.  Over the course of two years he assisted and studied with them at the Ashtanga Yoga Academy in Cairns, following this with six months of training in Iyengar with John Leebold at the Western Australia School of Yoga in Perth.  Mark has been teaching yoga full time since 1995 and started teaching at Gold Coast Yoga Centre in 1997.
Teachers who have greatly influenced Mark's practice and teaching are Pattabhi Jois, BKS Iyengar, Richard Freeman and Tim Miller.  He has spent many years living and travelling in India, studying yoga with his Spiritual Master HWL Poonja (Papaji), a disciple of one of India's most revered Masters, Ramana Maharshi.  He is a keen student of Ayurvedic medicine and Gestalt psychotherapy.  After a number of years studying Zen meditation with Zen Master Hogen-san, Mark ordained as a monk in the Zen tradition and is a practicing Buddhist. He has been authorised by his master to teach.
He blends his extensive experience in these areas into his teaching of Ashtanga Yoga, resulting in a fresh and innovative approach to his practice.
Here is a link to Mark's 4th series YouTube.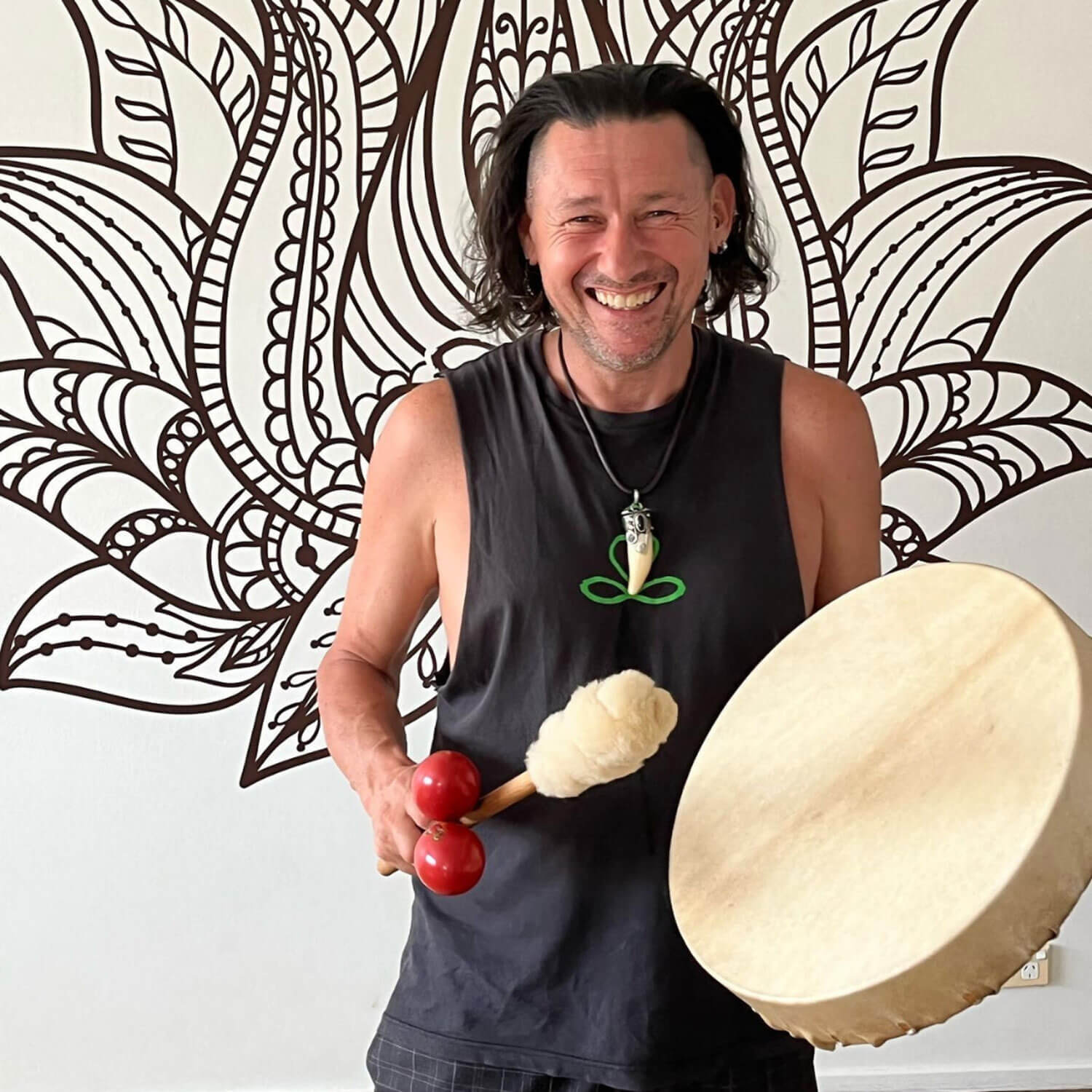 When Cameron first came to yoga, he was suffering with numerous physical ailments including knee, back and neck issues, a history of multiple shoulder dislocations and Chronic Fatigue Syndrome.
He was also experiencing some deep internal questioning about the purpose and meaning of life, and why it contained suffering.  Yoga helped Cameron to gradually heal his physical conditions and, with meditation, also connected him to a deeper spiritual understanding of life's natural direction and how to dissolve suffering.
Cameron endured a yoga apprenticeship lasting five and a half years with Shandor Remete, teaching two to three classes (group or individual) each day and practicing two or three times per day.  He has attended workshops with numerous teachers including B.K.S Iyengar and Pattabhi Jois.
Since 1990, Cameron has taught 5,000 students per year and has sat dozens of Vipassana courses.  He has also facilitated workshops and retreats in Sydney, Blue Mountains, Northern New South Wales and the Philippines.  He founded Gold Coast Yoga Centre in 1996 alongside Suzanne Gray and continues to work at the centre as a senior teacher and trainer.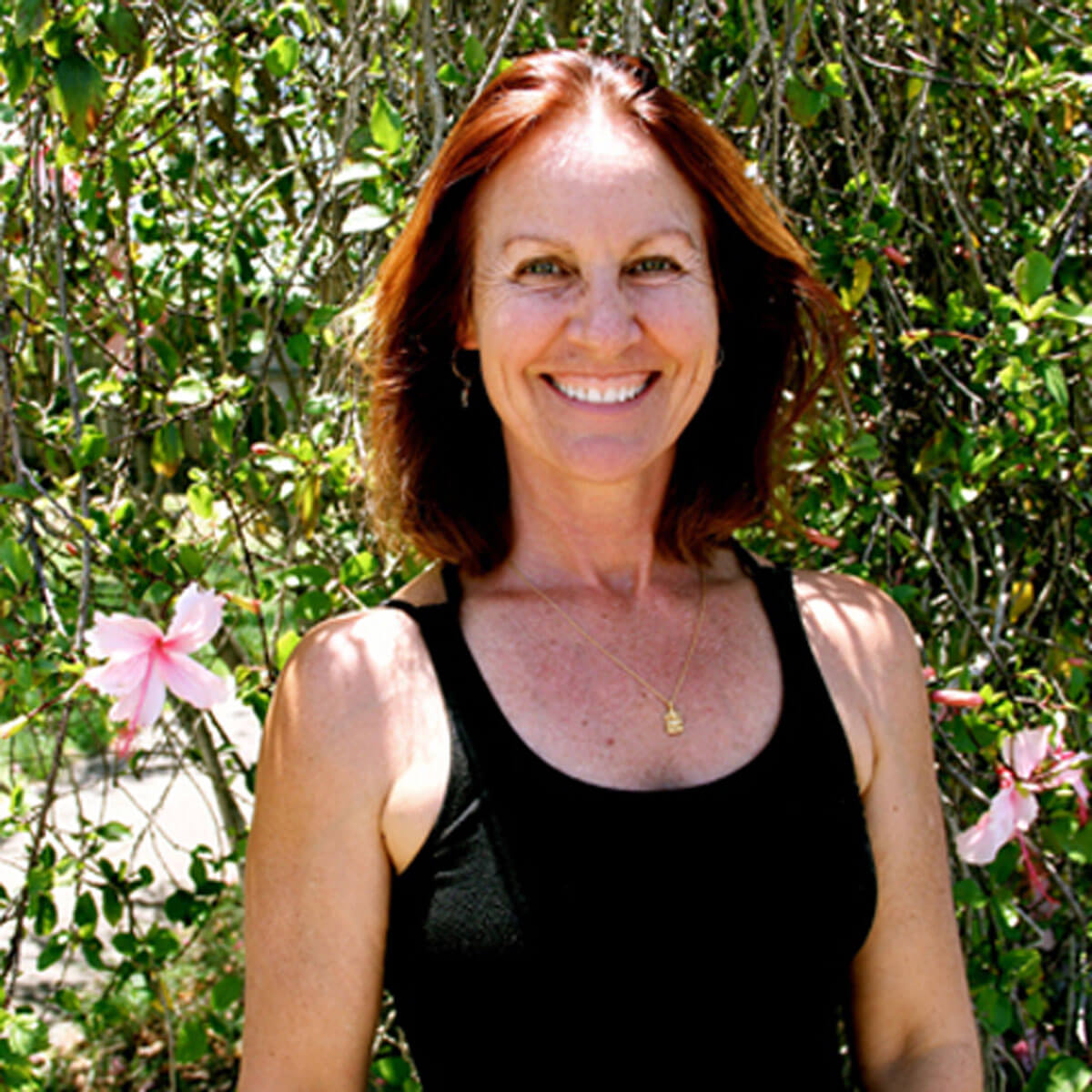 Katherine has been practicing yoga since 1996 and trained at the Gold Coast Yoga Centre for eighteen months under the guidance of the founders Cameron Storey & Suzanne Gray, and teacher Mark Togni.
She began teaching at the centre in 1999 and has continued to refine her knowledge, teaching skills and practice of self-learning throughout this time.
Katherine's teaching style is influenced by her love of the Iyengar style; with the addition of more flow, as well as her own personal flavour and experience.  Teaching students at all levels, from absolute Beginners to advanced, as well as including supportive and replenishing practices, Katherine believes in a balanced practice for a balanced life and also offers private tuition for advancing an individual's self-practice.  She feels yoga is valuable for anyone and commits to living her life in line with the philosophies of yoga.
Katherine has felt fortunate to work alongside her teachers and learn from a number of other inspirational teachers including Shandor Remete, Glen Ceresoli, Simon Morocco, Sri K Pattabhi Jois, Peter Scott and Nicky Knoff.  Yoga has inspired Katherine to pass on her experiences through teaching, and she feels that on a personal level she's a more content and patient person with a deeper understanding of herself and others.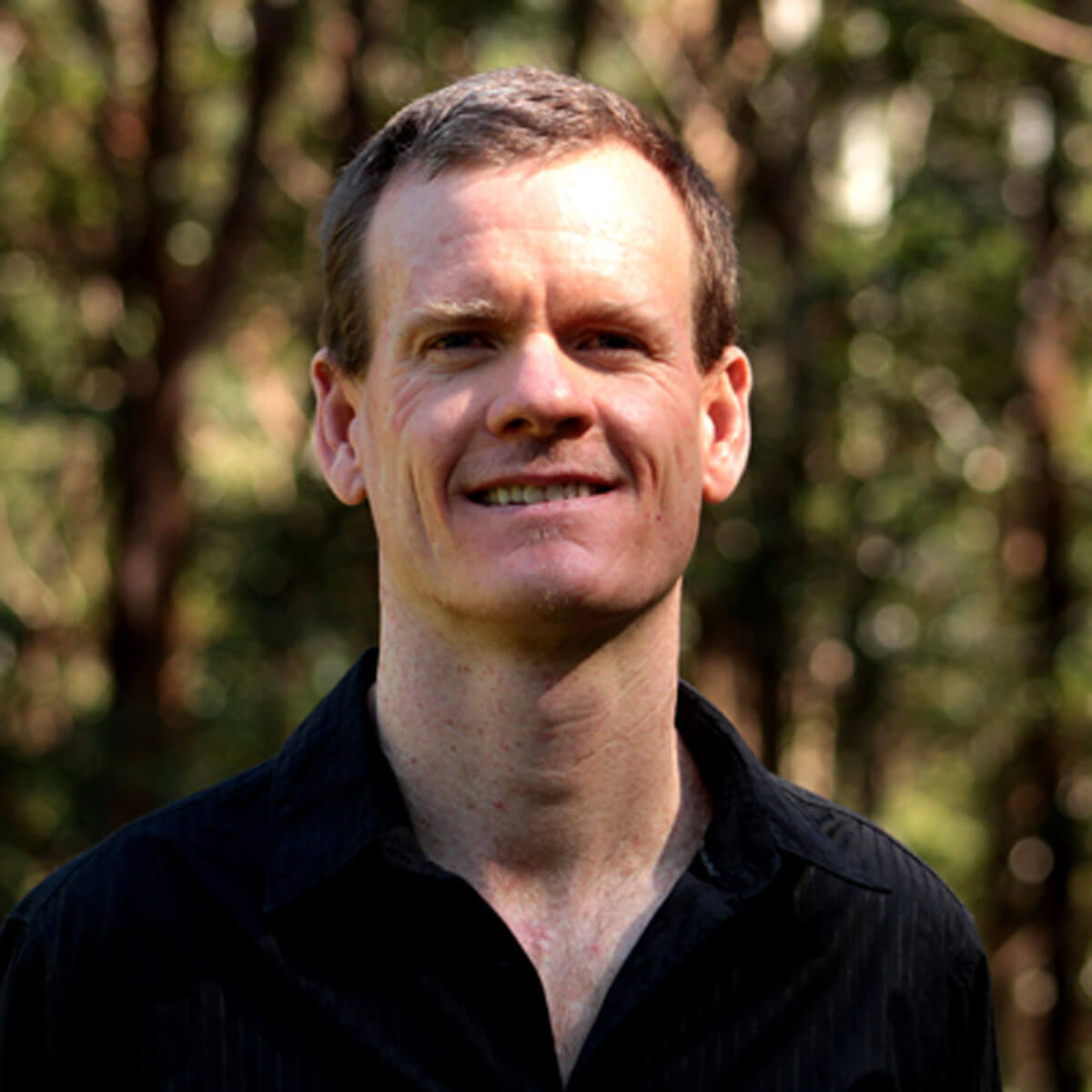 After attending his first yoga class in 1999, Danny began consistently practicing yoga and integrating the principles into his daily life. In 2003, he completed his eighteen month teacher training at Gold Coast Yoga Centre with teachers and founders Cameron Storey and Suzanne Gray, and teacher Mark Togni.
Danny has continued on as a valued teacher at Gold Coast Yoga Centre, furthering his formal studies as well as developing his own practice of yoga and assisting students to do the same.
Danny feels fortunate to have worked alongside some of his personal sources of inspiration, such as teachers Sri Pattabhi Jois, Glen Ceresoli, Nicky Knoff, David Williams, Graham Northfield and Dena Kingsberg.  He has a keen interest in meditation and has a regular formal sitting practice.
Yoga has helped to bring Danny "out of his shell" and has transformed him into someone with more joy and confidence, as well as bringing clarity into all aspects of his life.  In addition to yoga and meditation, Danny is passionate about Ayurvedic Medicine and Process Oriented Psychology, and integrates these philosophies into his daily practices.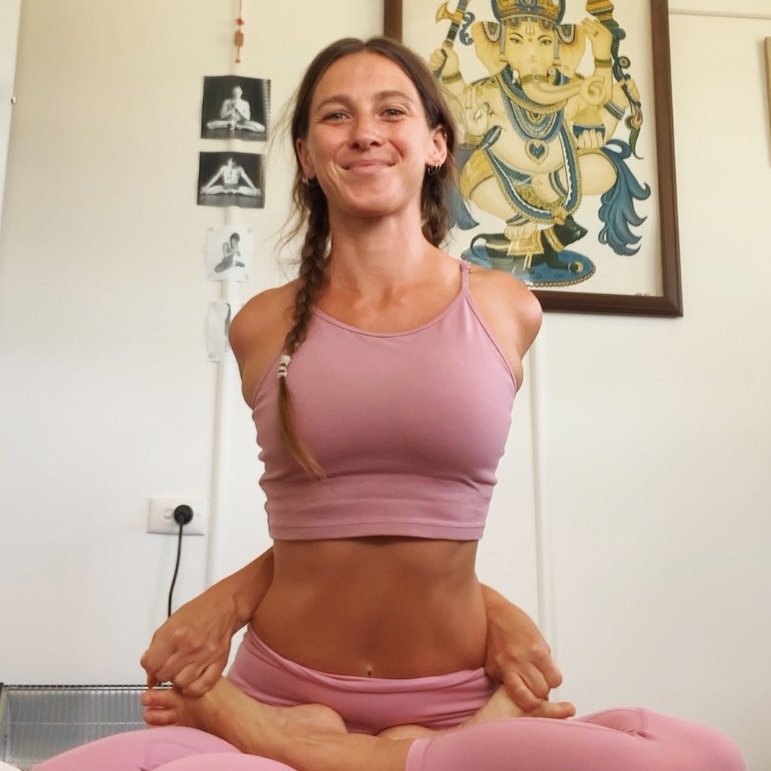 Brooke was introduced to yoga by a friend in her late teens. Although she couldn't explain it at the time, she discovered the practice was connecting her with an inner quietness that she was looking for. Through continuing to practice daily, she found this silence began to filter into her life creating a sense of groundedness, stability and peace. Her practice deepened in 2010 when Brooke met her principle teachers Mark Togni and Suzanne Gray at Gold Coast Yoga Centre. She completed her first one-year yoga teacher training in 2011, before beginning her full-time three year apprenticeship at GCYC in 2015. Brooke has been teaching yoga since 2011 and teaching full time at GCYC since 2018.
 
Brooke's teaching and practice are inspired by Pattabhi Jois, BKS Iyengar, Richard Freeman, Maty Ezraty, Nicky Knoff, and her teachers Mark and Suzanne. In addition to her committed Ashtanga Yoga practice, Brooke is also a dedicated practitioner of Zen Buddhism and resonates with the teachings of Thich Nhat Hanh. Spiritually she connects with HWL Poonja (Papaji) and Ramana Maharishi. She is an avid student of Ayurveda and Gestalt Therapy, and as a painter is also an advocate for self-expression through art. These aspects influence her style of teaching, centred on supporting the individual on their path of healing, transformation and discovery.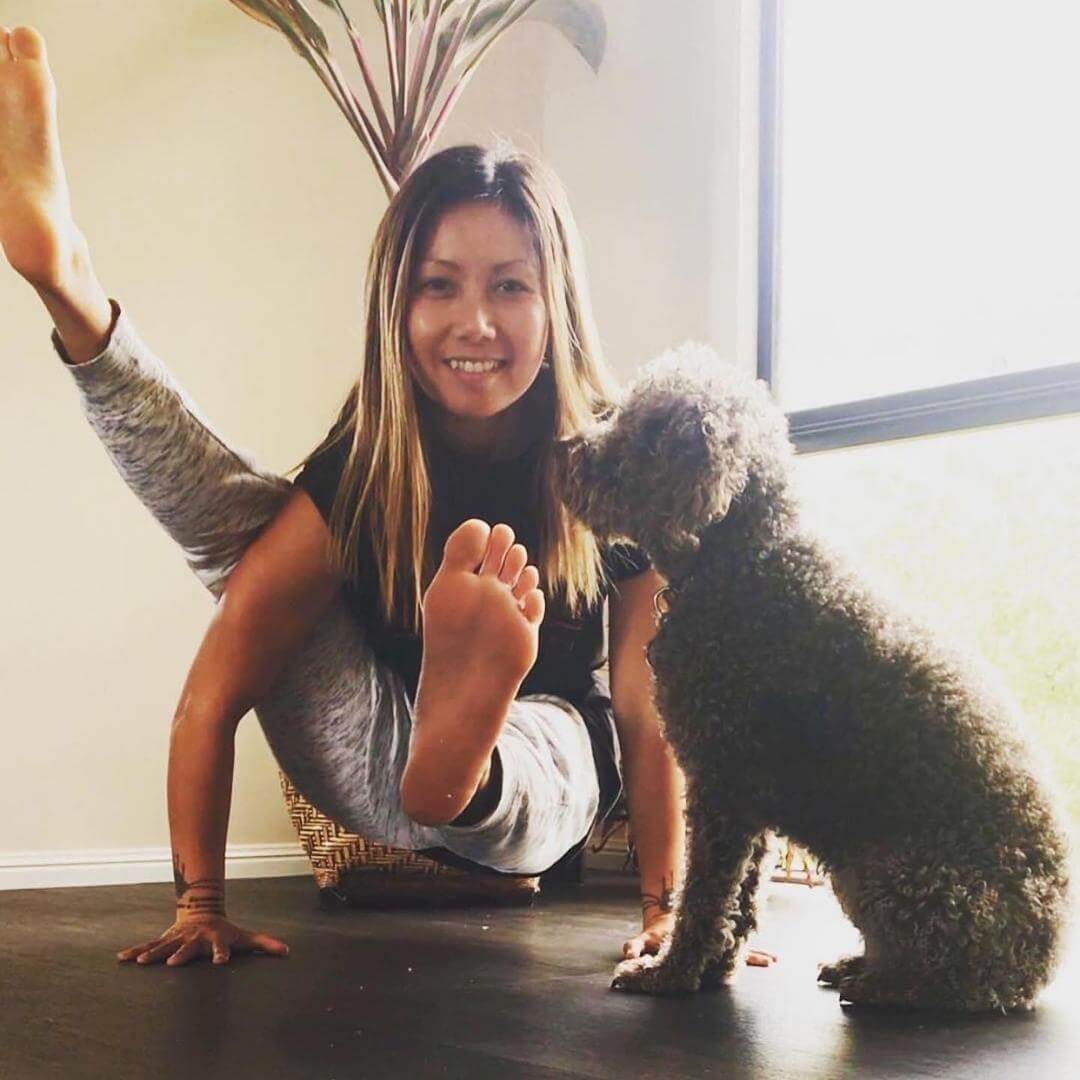 Gee began her yoga journey in May 2013, enrolling in a 350-hour teacher training program and becoming a dedicated student at Gold Coast Yoga Centre later that year. Gee's own practice is Ashtanga, heavily influenced by Zen Tradition – she has attended 3 Zen Sesshins in the last 2 years, and as Mark's assistant for Openway Zen, she'll attend Sesshins twice per year as part of her Formal Zen Training.
Gee started teaching Ashtanga Led Primary Series in April 2014 and facilitated Arm Balance, Transitions & Inversions Workshops during the next two years.  She currently teaches Ashtanga Style Vinyasa Yoga and Meditation Classes.  She has practised Mysore with renowned teachers in New York (Guy Donhue's Ashtanga Yoga Shala and Eddie Stern's Ashtanga Yoga), though these experiences did not compare to the deep connection she feels with Gold Coast Yoga Centre.
Gee completed the GCYC 3 Year Apprenticeship Program as part of the 2015 intake, where she studied and assisted under the guidance of Suzanne, Mark, Katherine, Danny and Cameron.  She feels that this process deeply enriched her practice and teaching ability, and has allowed her to explore yoga further than could have been possible on her own.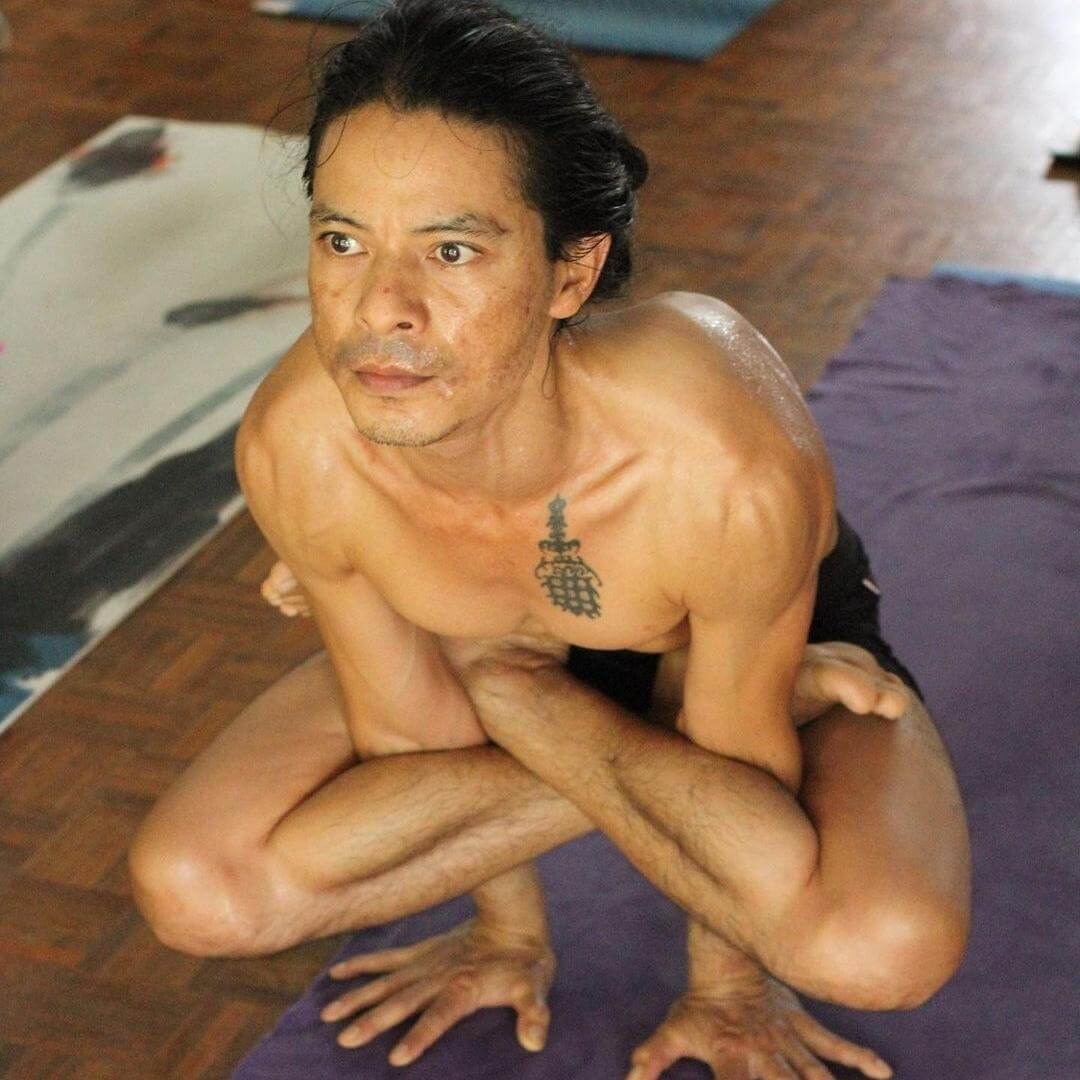 Phyo was taught meditation at 10 years old by his father, and has had a consistent meditation practice since this early age. He began to practice yoga in 2012 and joined Gold Coast Yoga Centre as a student in 2013.
 Phyo completed the GCYC 3 Year Apprenticeship Program as part of the 2015 intake, where he studied and assisted under the guidance of Suzanne, Mark, Katherine, Danny and Cameron, and from that experience took on a teaching role at GCYC guiding students in meditation in 2017 and teaching the Ashtanga Led primary series in 2019.
Phyo's main interest of practice is Ashtanga Vinyasa Yoga and he is deeply inspired by the teachers that have come before him, especially the senior teachers at GCYC, with their generosity, stability and wisdom.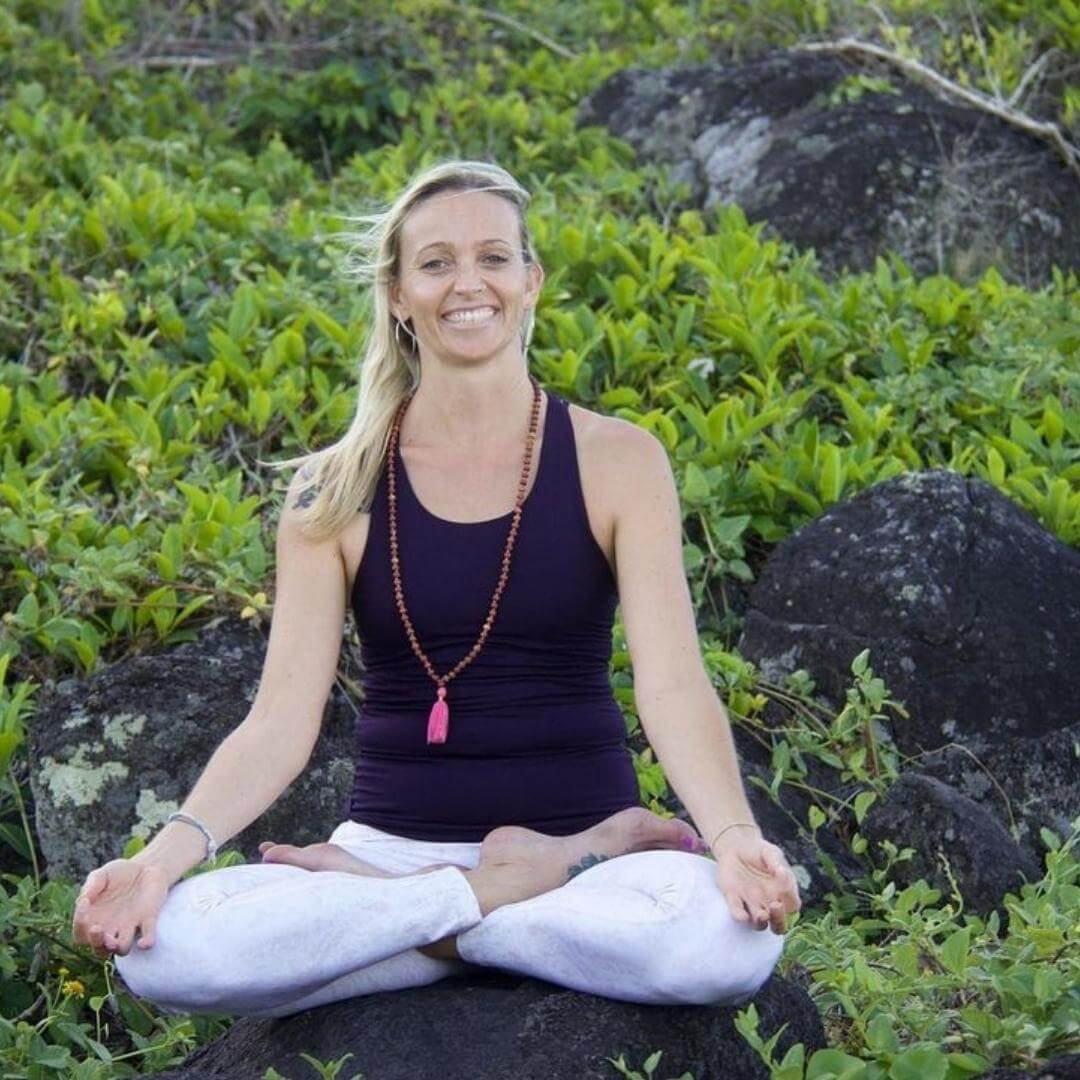 Anita's yoga journey started in 2003 at Gold Coast Yoga Centre where she attended her first ever yoga class. After moving around Australia, she resettled on the Gold Coast in 2012, committed to her yoga practice at GCYC, and yoga became her life! Anita was born with dislocated hips and suffered issues from this but through her own persistence and Kath's gentle beginner classes, she was able to overcome pain and progress her yoga practice. 2015 marked a big shift in the way Anita was living and working, as her work held her back from consistent practice – so she quit her job and chose to take her practice to a deeper level, embarking on study with Suzanne's Apprenticeship Program at GCYC. She also became a qualified Ayurvedic Therapist in 2017, and not long after that a valued fixture on the GCYC timetable. Anita's passion is blending Yoga and Ayurveda to help her students find true well-being through the delicate balance of mind, body and spirit.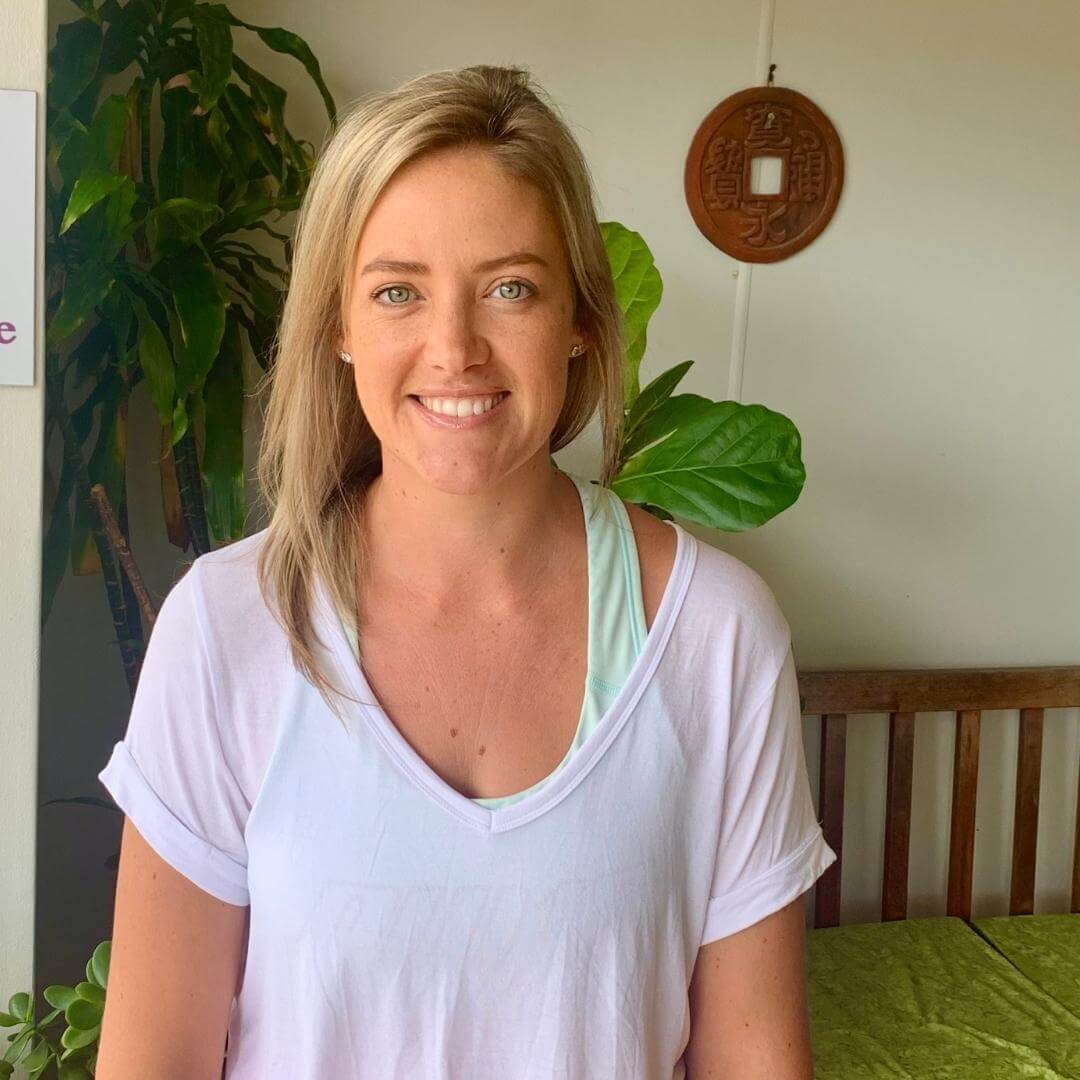 Laura moved to the Gold Coast in February 2017 and the stars aligned immediately when she emailed GCYC, hopeful that they might need some help in the office. Suzanne had not been looking for new staff but liked the enthusiasm and energy she saw in Laura, as well as her years of experience in managing holistic wellness centres in Brisbane. Laura started in the office in March 2017 and it was a great fit from the very beginning. She thrives in being a part of such a loving community and a working environment that values her as a human being, not just an employee. Her work at the yoga centre brings her much joy, from welcoming new students to yoga, running wholesome spiritual events and supporting the students in the community in any way she can.